1 HOW TO GET THE THE REWARDS PLUS CARD:
Customer registers with the required information on the Online Application Form here!
AFG send an email/SMS for verify and confirmation the registration. The Rewards Plus Cards are issued Free. AFG Vietnam may use the information provided by customers and all data related to ordering and visiting histories at the AFG Vietnam restaurants to execute the marketing plans and activities. All of the customer data is secure and will NOT BE passed on to any third party for marketing or any other purposes. Customers can earn for points straight away after complete the registration process!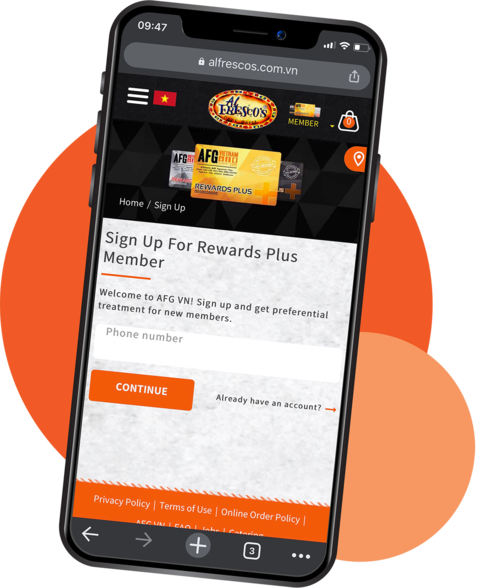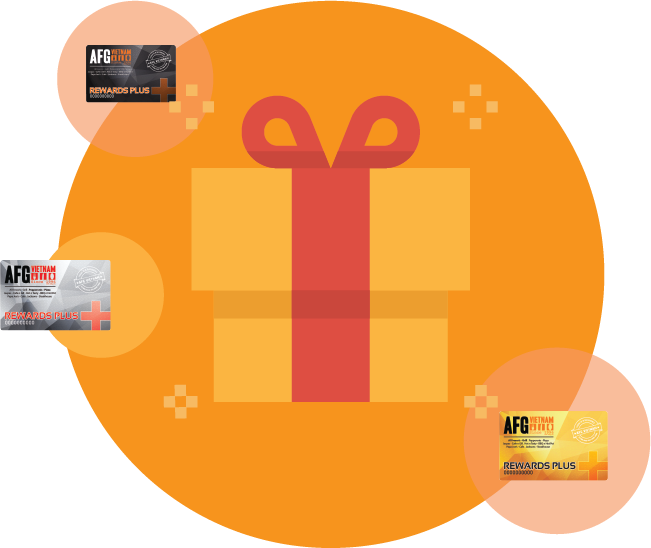 2 HOW TO EARN POINTS
Customers must show or inform (phone number, email address) outlet staff, that they have a Rewards Plus Card before the payment process. Customer need to notify staff when ordering take away, or during phone discussion for delivery.The Rewards Plus Card can be used to earn points at any restaurant of AFG Vietnam, including all 05 brands: Al Frescos, Jaspas, Pepperonis, Papa Joes, Jacksons in VietNam.For every 100.000 VND (One hundred thousand Vietnam Dong) customer pays their bill when dining at restaurant, take away orders or for delivery orders, they will earn 01 point.

3 POINTS REDEMPTION: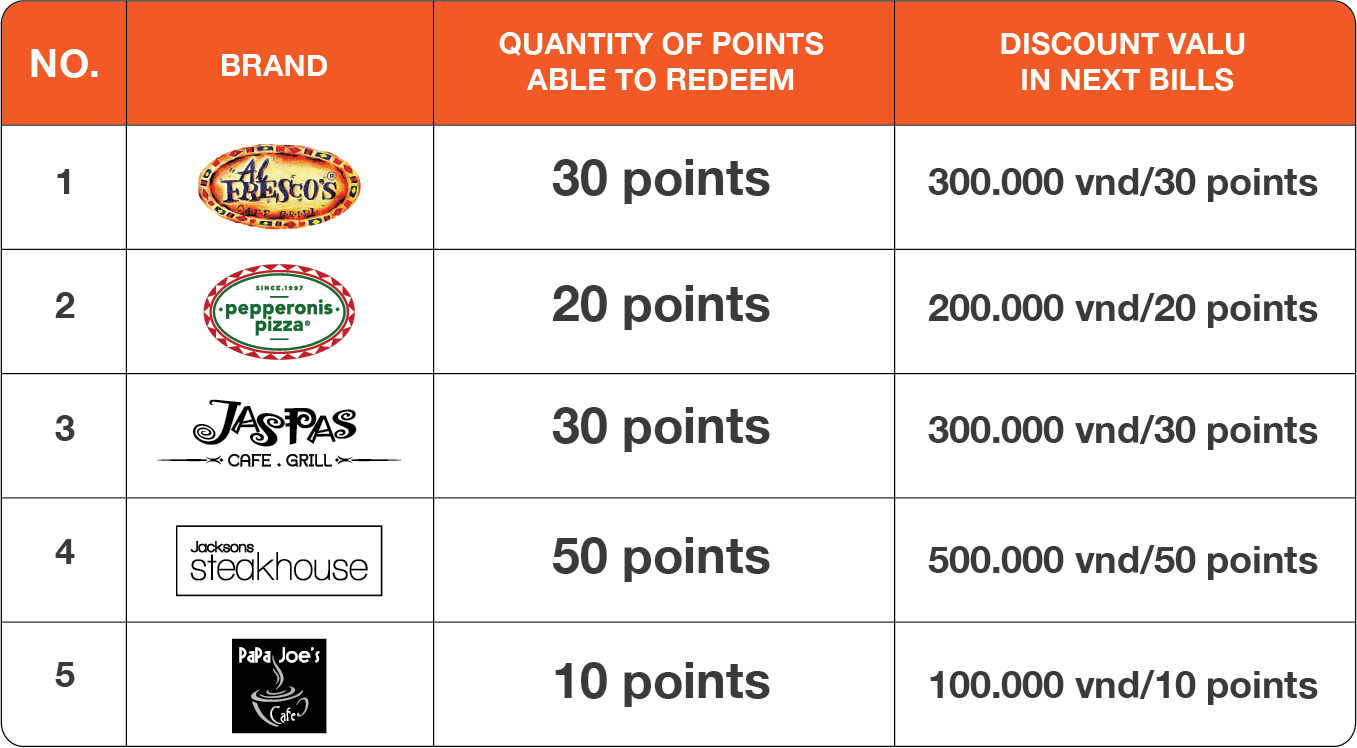 4 CONDITIONS OF THE REWARDS PLUS CARD:
Cardholders CAN ONLY redeem points at the brand they earn the points in. Points are NOT transferrable across different Brands.Rewards Plus Points accumulated in the Rewards Plus cardholder's account shall be used as a payment to the total bill value. Rewards Plus Points cannot be exchanged for cash, gift, inheritance or be transferred.Cardholders CANNOT redeem collected points for any bill which has a discount or promotion at the restaurant.
Customers CANNOT Redeem points on National HolidayCardholders CAN ONLY redeem points against NON Promo/ Discount Bills.Cardholders MUST show the Rewards Plus Card to redeem points. Therefore, cardholders can only redeem points when dining at restaurant or placing take away ordersCardholders can use points in their account after 12 hours of accumulation.Points are valid on a 364 -day rolling cycle. If points are not used within the time frame, they will expire and not available for redemption after 364 days.

5 OTHER CONDITIONS:
In case the Cards are lost or damaged, customers need to contact the staff of the restaurant that issued their original Rewards Plus card. Cardholder's account information, points are secure and will not be deleted when issuing a replacement card.Any changes related to the The Rewards Plus Card Program will be communicated at all restaurants, posted on thewww.rewardsplus.vnand sent via email to all cardholders.Once customers register for The Rewards Plus Card, AFG Vietnam has the right to send and update promotions, benefits, special deal or events to customer via phone call, EMS, or SMS.